We are launching a series of interviews from Developers Paradise conference. From the interviews you'll learn the insights of the Magento community and get a valuable piece of advice from the leading industry experts.
The interview with Joni Kautto opens the series.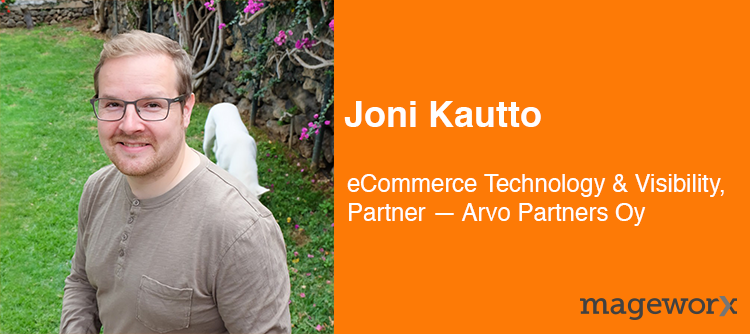 About Joni
Joni is a senior eCommerce Consultant from Finland living in Spain. Working in Online Marketing for 20 years from which past 10 years having main focus on eCommerce. Joni and Arvo Partners work mainly with Scandinavian companies building and growing their eCommerce businesses from the bottom up. Joni has been working with Magento since 2008 and is specialized in Search Engine Optimization, Marketing and Advertising solutions done with and for Magento.
You can connect with Joni on LinkedIn.
Read More