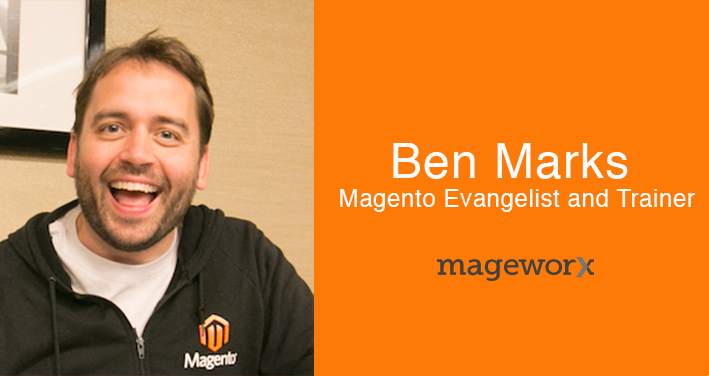 The opportunity to meet top Magento folks doesn't occur but once in a while, but when it does, there is a great chance to get an exclusive backstage sneak peek and learn the industry insights. Such was the case, when I connected with Ben Marks, Magento Evangelist and Trainer. At  the Developers Paradise conference we talked about the Magento Community, the feedback on Magento 2 and the future of the eCommerce platform.
Vitaly: Ben, Magento 2 was officially released about half a year ago. You've been monitoring the community and collecting the feedback all this time. In general, what do people say about the new version of the platform? What kind of feedback are you getting? 
Ben: In general, it's positive feedback.
Even when people come up and say 'I am having a challenge with developing something on Magento 2' or 'I don't understand how this works', it's usually followed up with positive comments on the new version of the platform.
Magento 2 is really good and it's good to work with.
Read More