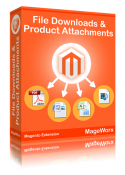 It's obvious that giving more information about the product you sell increases the chances that a customer will buy it. It's high time to make your Magento store more saturated and informative with our Magento extensions! We are eager to acquainted you with our update – Magento File Downloads and Products Attachments extension!
Magento File Downloads and Products Attachments extension allows admins uploading files and attaching them to products in instant manner. You can assign the file to one product or several ones or to all products at once. Admins can group the files by categories that makes using this extension more convenient.
Unlike other existing analogues, we implemented new amazing features:
Ability to add video files and play them directly on product page
Ability to add file URLs instead of uploading files from your computer
Multi Upload option (It can be very handy if you need to upload a fair amount of files or images)
What's more, you can limit the access to files for different customer groups. That is very convenient. You can hide the files from customer groups you do not want to show the files or display them that they should register before. This is a cool feature for motivation to become registered members. Let's watch an example below: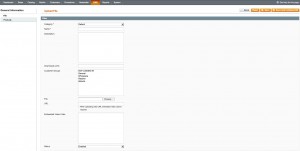 You can also add downloadable files to CMS pages. This can be useful if you want to add company profile to "About Us" page or something like that.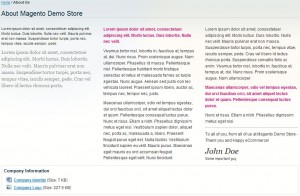 Make your products more watchable and informative with Magento File Downloads and Products Attachments!
Please, learn more on the File Downloads and Products Attachments Magento Extension page.