Head over to the Meet Magento UK which is coming in October 26, 2011! You'll have the great chance to insight into the peculiarities of eCommerce business and be the witness of driving advanced Magento results!
Join more than 300 attendees among which are going to be Developers, Merchants, Magento partners at the first annual Meet Magento UK on Wednesday, October 26 to the Queen Elizabeth II Conference Centre in London. Here you can get qualified and immediate help and Magento support and to get acquainted with future partners. Hurry up to be among Magento jet set!
View http://www.meet-magento.co.uk/ to delve into details and come to the registration.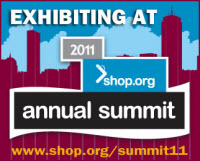 Be ready for the most influential event with  Magento participation! Welcome to Shop.org Annual Summit, in Boston, September 12 – 14, 2011!
Here you can find:
Over 3,500 attendees;
Sponsorship Opportunities;
The best solutions from Magento;
Technology and Industry Partnerships etc.
Don't pass by Magento Booth 805 and get all the best from Shop.org Annual Summit! Magento co. is looking forward you in Boston, September 12 – 14, 2011 at Boston Convention and Exhibition Center!
X.commerce is one of the first platforms to enable developers, merchants and service providers to create innovative solutions in the commerce space.
The X.commerce Innovate Developer Conference 2011 is a unique chance to meet up international experts from the e-commerce marketplace. Besides Magento trends and innovations the following directions are setting out : technology trends, commerce trends, X.commerce itself.
Welcome to Innovate Developer Conference, October 12-13 in San Francisco!
Learn more about the conference at http://innovate-conference.com
Be aware of impending Magento events together with MageWorx!