Whatever type of website you are designing, you have your own perception of it. If you want the website to be useful, interesting and relevant to other people, broaden your view and use psychology in your decisions.
Many people are not aware of what kind of power lies in the symbolism of the Web-tools. But text, fonts, graphics, color, images are not the only means to link data, but also powerful tools to guide visitors to the desired emotional track. With skillful usage of such website the developer can force the user to, for example, to buy goods, use services, read the information, or perform some other actions.
What means can you help to attract and hold visitors' attention, to inspire confidence or encourage to action? What principles and techniques are appropriate for that?
In this article, we've tried to find the answers to this questions and many others.
It goes without saying that people are social animals. People will use whatever is around them to be social, including technology. MySpace and Facebook were a surprise when they came out, people couldn't understand what it is for. Passing the time, we can't imagine our lives without social services. All the matter is in the impact of them on social behavior. Developing your own website, you should take into consideration this peculiarity and turn this property in a way of bringing income. Don't forget that all your actions are interactions between your website and your visitor which must be correctly build and corresponded to the principle of social interaction.
Lake Champlain Chocolate company literally dissolves the visitor in their content and photography and actually lure to buy: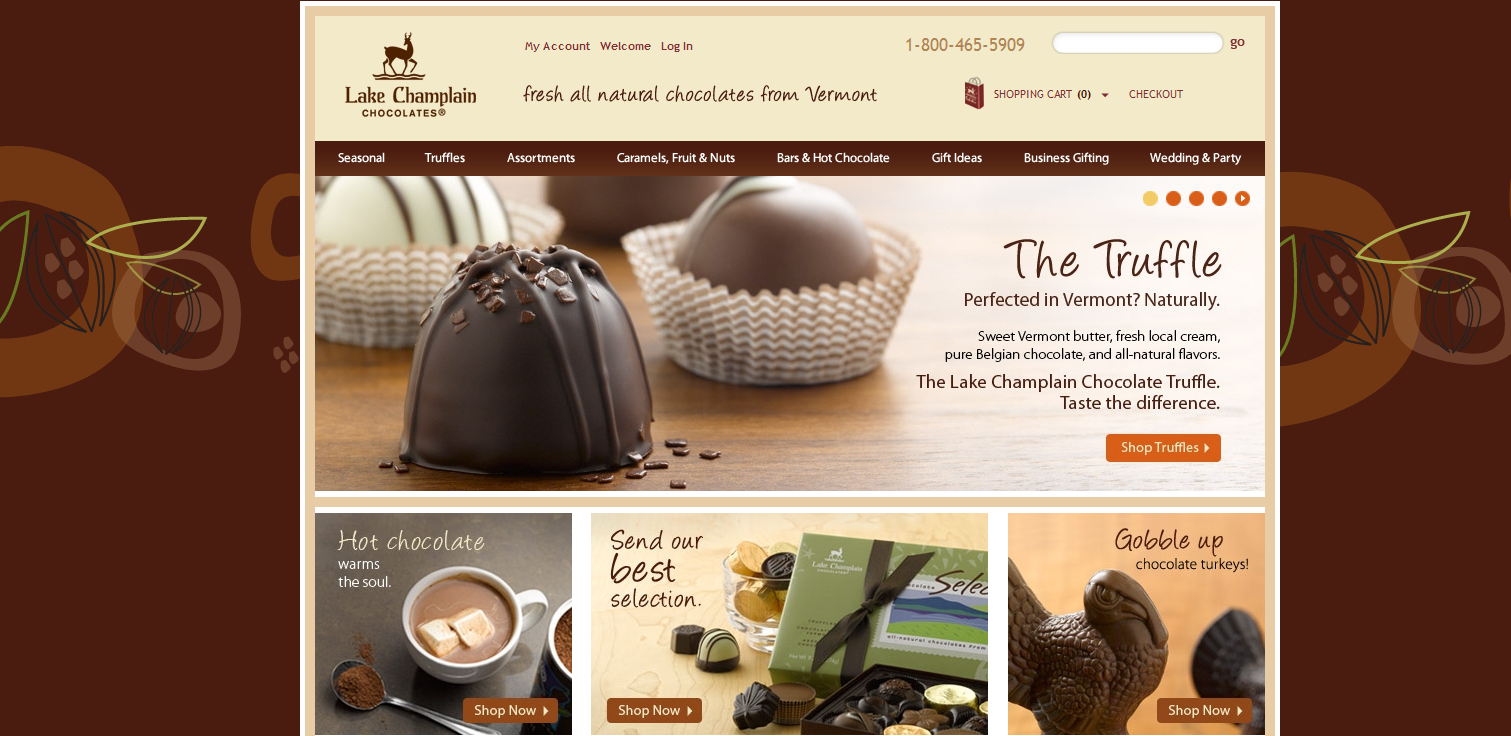 Surprisingly, but users' behavior is not similar to the behavior of ordinary people. There are plenty of researches that approve this fact and lead to the conclusion that most users' decisions are made unconsciously. If you want to grab your visitor's attention and encourage them to continue scanning your site you have to engage the midbrain (or emotional brain) where emotions are processed.
The Studeo. is a creative agency that uses emotional cartoon pictures.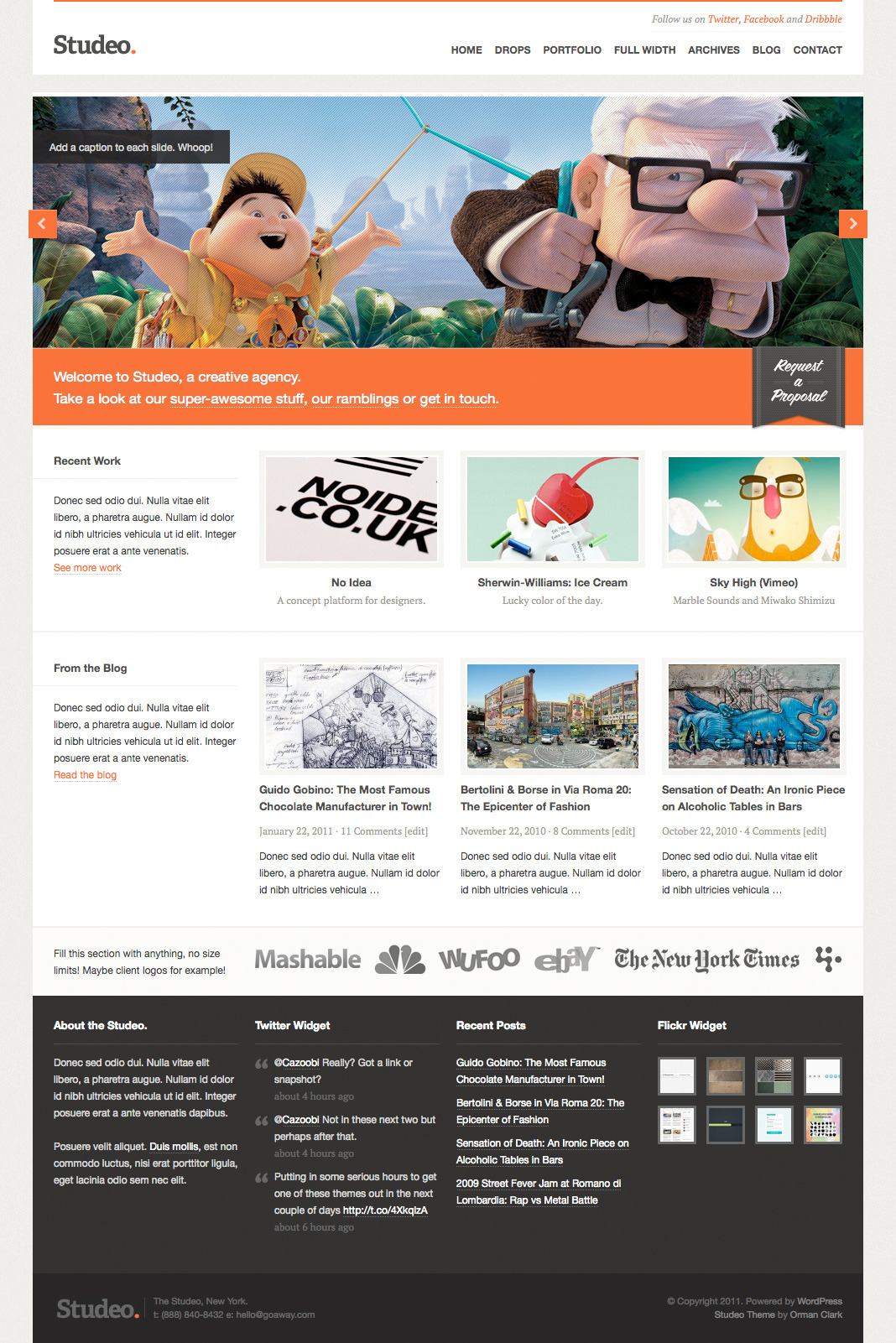 When a visitor comes to your site, he needs less than a second to scan it and decide whether it is worth looking at or not. Use distractions to grab attentions, but eliminate them where you want people to stay focused. All kinds of movements, animations, scrolling banners, photos of food and people will distract. Don't overload the page with useless moving.
The Pelican Hotel site is the example of correct location of information which facilitates better attraction of attention.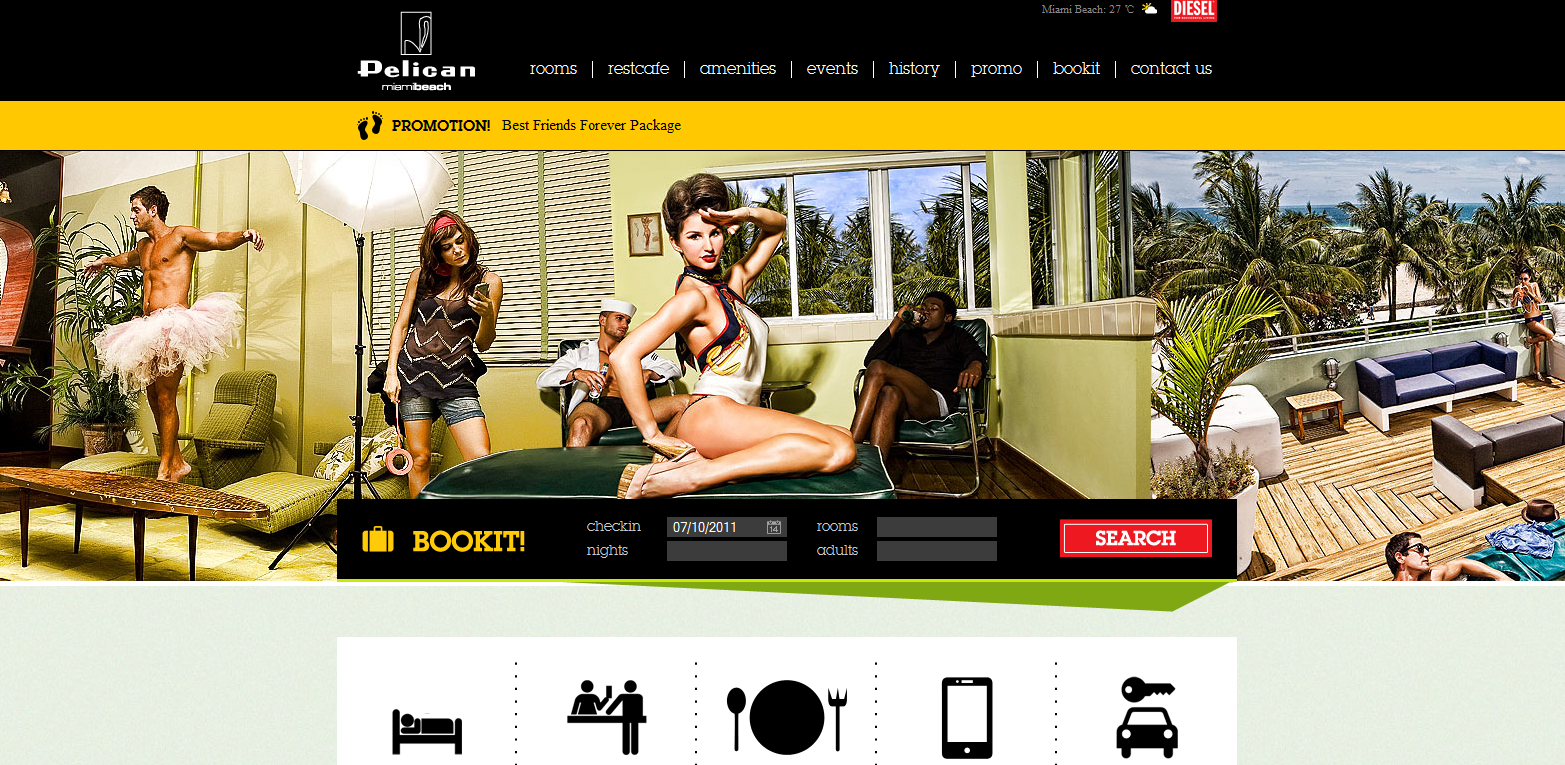 Unbelievable, but people do the least of work possible to get a task done. Use this information for your website. Try to design it not for reading, but for scanning. The visitor looks through the page and decides whether to stay or leave there. Don't fill the site with unnecessary information. Mind that visitors look for the fastest and the easiest way for doing tasks. Try to make the task during developing your web-design as easy as possible.
So after all above, just remember after you grab the attention of your visitors with the help of web-design it's rather difficult to keep them on your site. It's up to you what methods to choose. Wish you good luck!