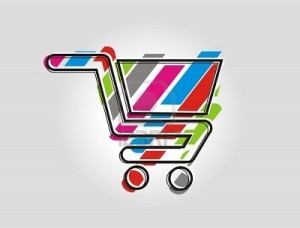 Yes, Black Friday and Cyber Monday have passed. Most people get satisfied with the deals they've bought. And retailers are counting benefits…
But are they really the biggest online shopping days of the year? Well, no. You should be aware of, at least, two more great shopping days – Green Monday and Brown Monday, which are not so familiar in comparison with Black Friday and Cyber Monday but nevertheless…
Green Monday is an online retail industry term similar to Cyber Monday. The term was coined by eBay to describe their best sales day in December, traditionally the 2nd Monday of December.
"It isn't Black Friday and it isn't Cyber Monday,"
says eBay spokesperson Wendy Sept. "Green Monday is the day that people actually go online and buy". It marks the deadline for online shopper's, the last chance to order items without paying for shipping. Surely, it's basically the "trigger day" when people realize: "I'd better do my purchases today to make sure they will be delivered on time for Christmas". Let's focus on some numbers. According to comScore statistics of previous year, it was reported that "Green Monday" sales for 2010 were up 12% over 2009 figures, making it the second heaviest online spending day behind Cyber Monday.
And what can we say about another color holiday – Brown Monday? It's last Monday before Christmas. It's the time when merchants post their most aggressive discounts and for customers it's mad dash to get presents for Christmas. This day you can do your last-minute free shipping with guaranteed holiday delivery.
Don't miss and keep in mind these two days:
Green Monday: December, 12
Brown Monday: December, 19
Actually, why the color theme becomes so popular for main shopping days definitions? Suppose, it's like a standard media-commercial complex for promotion. Retailers just choose the set of similar days before Christmas (Mondays) for getting the profits. Mass media makes a rush about it. And that's all that people need.
And what do you think: is it just a row of associations or a kind of magic bullet thinking?
* Don't forget to check MageWorx website on Green and Brown Mondays 😉