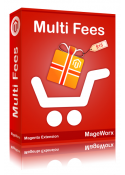 The leading objective of each owner is to make customers fully satisfied after visiting their site. Customers get satisfied by qualified service, appropriate price for the item, fast shipping, impressive look of items they buy, especially if the product is presented as a gift.
Mageworx offers you the great solution for saving time of your customers – our Multi Fees Magento Extension!
Now you can add any number of additional services (fees) and service groups like Gift Cards, Gift Wraps, Rush Delivery Service. Fee cost can be set either to a flat rate or a percent of an order subtotal. Selected fees are being added to the order total and then visible to admin on the Order view page.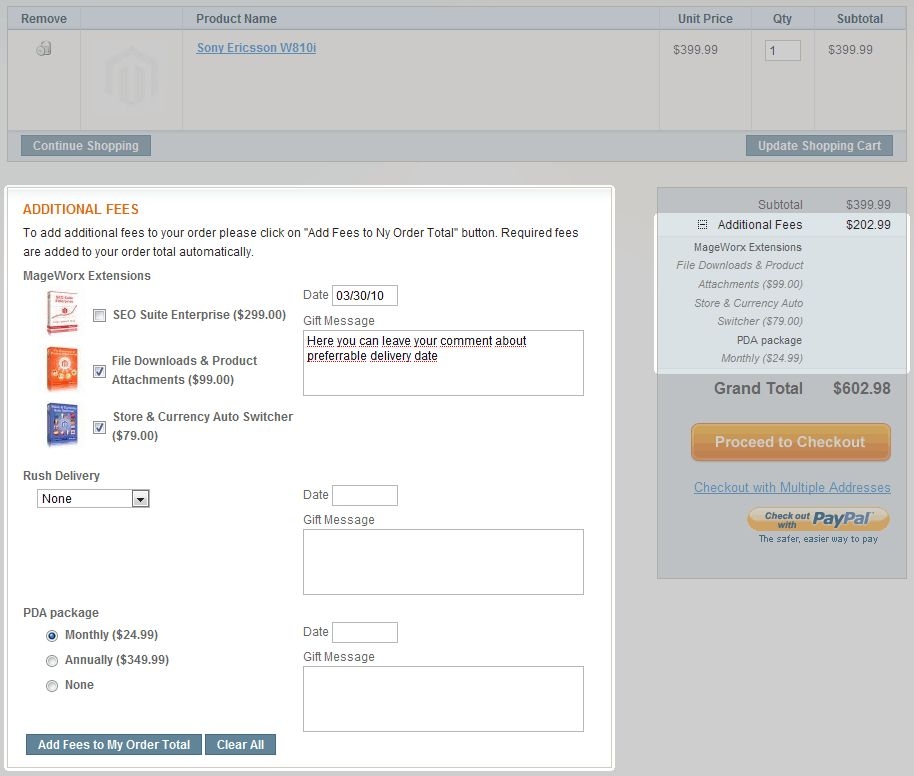 The admin can easily set up these features in the back-end. After logging into Magento Admin Panel, go to Sales – Multi Fees and create groups of fees.

It's possible to choose input types for your fees: checkbox, drop-down, radio button. Also you can attach a logo and an image to each fee, assign them to each store-view separately, you can sort the fees order, translate into different languages if you have a multilanguage site, set default value for options etc.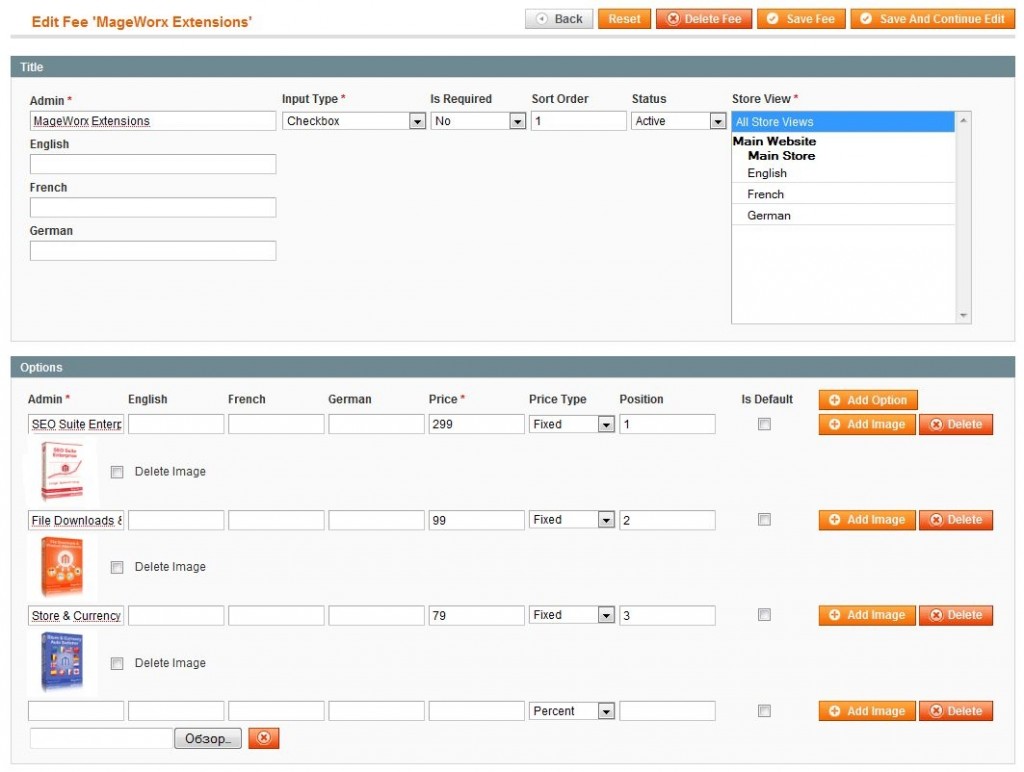 What's more, it's possible to assign any fees to particular product types or products that allows to view fees in the shopping cart just for necessary products.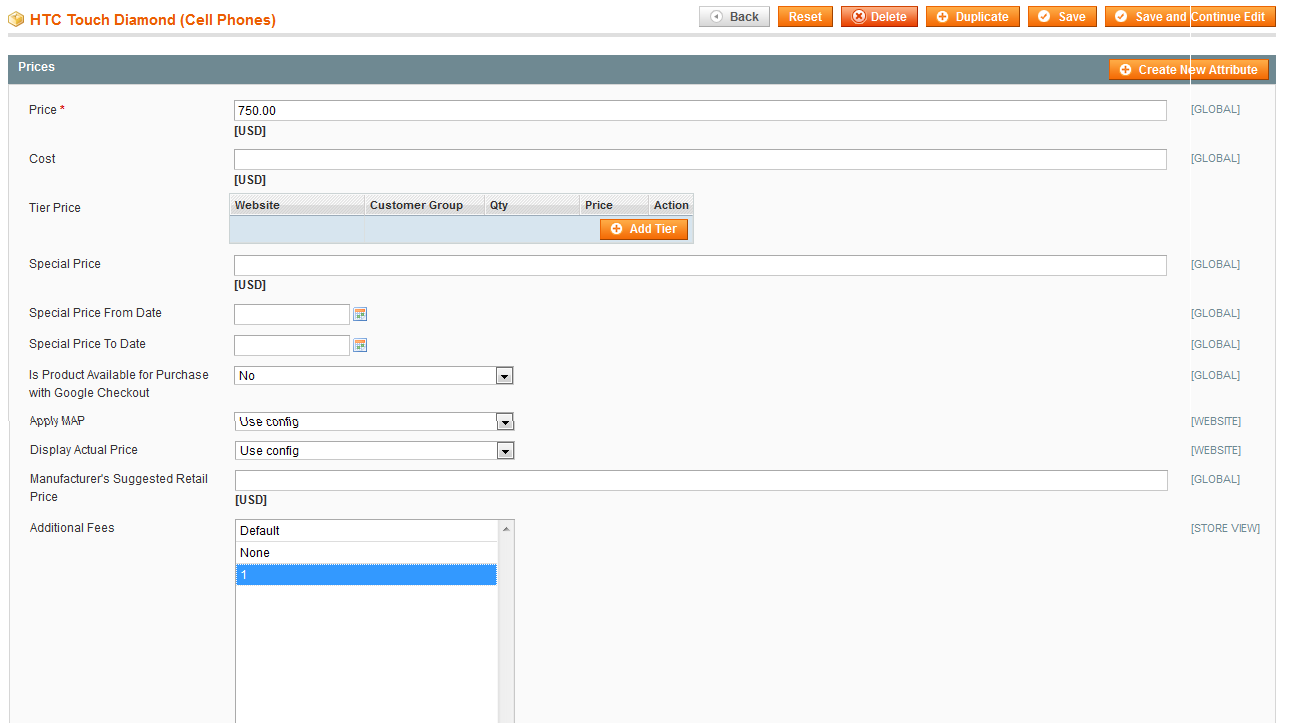 Besides, it's possible to apply fees based on payment/shipping method. For instance, you can add 3% to the the total order price if a customer pays by PayPal. It allows to cover commission of this payment system.

Be closer to the needs of your customers! Let them feel pleasured with your products and services with the help of Multi Fees Magento Extension!