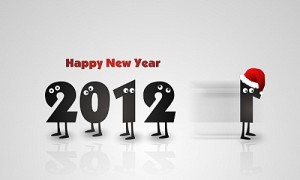 New 2012 year is coming up soon. 2011 is passing…What news were the most significant in Magento world this year? What results did we expect from it? MageWorx decided to analyze TOP6 events and news of the year.
#6. Magento Is Awarded "Best Shop System" By T3n Community
In November, T3n, Germany's leading print magazine revolving around e-Business, open source and web technologies, recently awarded Magento "Best Shop System" award at the ConventionCamp internet conference award ceremony in Hanover, Germany. For eight weeks readers of the magazine voted on the most innovative and pioneering products, projects and services, casting over 60,000 votes, 20,000 nominations within 18 categories. Magento was one of ten finalists in the "Best Shop System" category. Congratulations!
#5 Magento Supports Facebook Open Graph 2.0
In October, Magento has introduced support for the new "Want" and "Own" Facebook buttons which can be easily installed on product and catalog pages. Make Facebook one of your marketing tools for your online store!
#4 Magento Answers Was Released.
In May, Magento Answers was launched by Magento developers. It is a one-stop source of information for all of your Magento Questions. Now you can ask a question and can get a qualified answer you need.
#3 Magento Connect Became More User-Friendly!
In October, Magento Connect 2.0 was updated to make it easier for merchants to connect with more developers. It provides Magento merchants with a seamless experience to discover and take advantage of core, community and commercial extensions. Magento Connect is the most visible way to get your work out to users.
#2 Magento Go Was Introduced At Imagine eCommerce Conference
In February, SaaS service designed hosted software-as-a-service solution that provides small and growing merchants with the tools to help them succeed online. Many retailers are really satisfied with it and run prosperous business.
#1  June, 12 + X.commerce Was Announced
In June, eBay announced the creation of X.commerce (on the same day they announced their plans to acquire Magento!) X.commerce brings together the power of eBay, PayPal, Magento, and other eBay Inc. partners to create the future of technology-powered buying and selling.
This news rapidly became #1 all over e-commerce. John Donahoe, President and Chief Executive Officer, eBay Inc., said :
"Technology-driven innovation is blurring the lines between online and offline commerce, changing the way consumers shop, and enabling retailers of all sizes to benefit from the latest innovations from the developer community".
We wish X-Commerce group being successful in driving global commerce innovation for retailers and consumers next year!
Moreover, this year was full of events. So, the merchants had opportunity to be the participants in many Magento conferences. Let's remember:
| | |
| --- | --- |
| February 7-9, 2011 | Imagine Ecommerce Conference in Los Angeles |
| March 21-22, 2011 | Live Shopping Days in Berlin, Germany |
| May 16-17, 2011 | Meet Magento Germany |
| May 17-18, 2011 | NEXT conference in Berlin, Germany |
| May 19, 2011 | Meet Magento Netherlands |
| May 26, 2011 | Trusted Shops Member Day in Cologne, Germany |
| June 4-7, 2011 | Magento Developers Paradise in Ibiza, Spain |
| June 14-17, 2011 | IRCE Conference in San Diego |
| June 20-21, 2011 | Bargento 2011 in Paris |
| September 12-14, 2011 | Shop.org Annual Summit in Boston |
| September 13-15, 2011 | E-Commerce Paris |
| October 2011 | Meet Magento France Roadshows in Paris, Nantes and Bordeaux |
| October 12-14, 2011 | Innovative Developer Conference, San Francisco. |
| October 27, 2011 | Meet Magento UK in London |
| November 7-11, 2011 | Meet Magento Roadshow in Germany |
Hope that all these events passed with benefits for you and you got a lot of positive emotions!
What concerns MageWorx, we have ambitious plans for 2012 year: to launch new services, release new extensions and a lot of updates, broaden our community and to do our best in improving our customer service the other 366 days of the year! Thank you for your support!
May you achieve success in every facets of life and all your heartfelt wishes comes true. Wishing you the coming year to bring more features, more extensions, more events for Magento world and prosperous business for you!
With respect, your MageWorx.