Editor's note: When it comes to a successful ecommerce business, store owners should concentrate not only on product sales, but also on how to build a strong, vibrant and active community around their brand. How to do this and not to miss anything? Sherrie Rohde knows the answer.
Sherrie Rohde is the eCommerce Program Manager at Rebellion Media and Producer of mycmgr.com, a  resource for community managers. With over 10 years of experience in tech, Sherrie is passionate about community innovation with an emphasis on user experience. She is also a self-admitted Magento Community Addict. Is there a support group for that? You can connect with Sherrie on Twitter as @sherrierohde or Google+.
MageWorx: Some words about your experience: for how long have you been involved into  community management? What was the starting point?
Sherrie: I've been involved with online communities since I discovered one of my favorite musicians had a forum on their site circa 1999. We had such a strong bond that the community lived on beyond the career of the musician and even beyond the lifespan of her site.
It wasn't until I met Rhonda Rondeau, former Magento Community Manager, in 2010 that I knew Community Management was actually a career path. When she recognized Community Manager traits in me, as a member of the community and Forum Moderator, she took it upon herself to begin mentoring me. I'll always be grateful for that.
The first thing anyone, or any organization, should do when building a new community is listen.
MageWorx: Every beginning merchant wants to build a community of dedicated and loyal customers. What should be their first steps?
Sherrie: The first thing anyone, or any organization, should do when building a new community is listen. In the case of eCommerce, your community is likely to start with your customers. Who's already talking? What are their needs? If you seek out how you can help them, getting them to help you is easy. Community is a symbiotic relationship.
MageWorx: Is it possible for small business to build a strong community without hiring a community manager?
Sherrie: It's possible to build a strong community without someone specifically being in an exclusive Community Manager role. However, it's unlikely that you will be successful without having someone on staff focused on the community. Often times, in smaller companies especially, you're wearing multiple hats.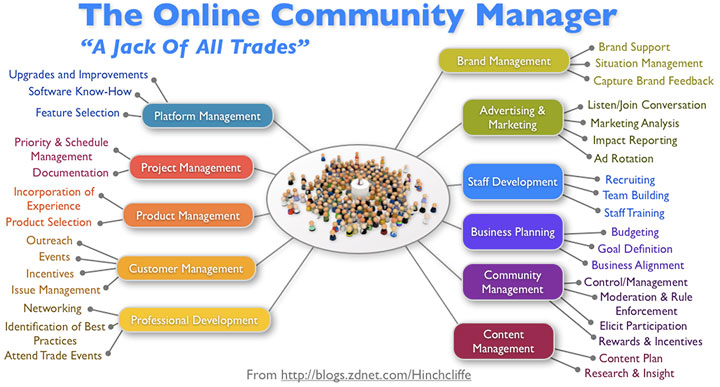 Image credit: http://www.zdnet.com
MageWorx: Why do people join communities? What can be the strongest driving forces?
Sherrie: People join communities to give them a sense of belonging. This is actually part of Maslow's Hierarchy of Needs. We all have an internal psychological need to feel like we are a part of something bigger than ourselves and to know that we are not alone. In the case of some community types, such as technology or developer communities, it can also come from a need for collaboration or information.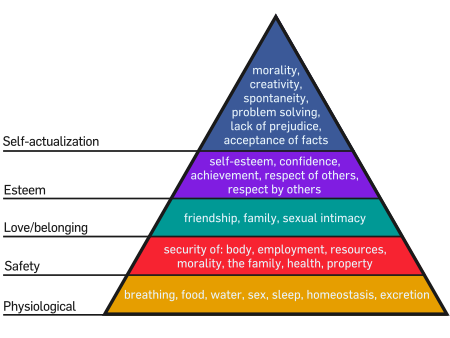 MageWorx: What techniques did you apply in your attempts to build a long lasting relationship with clients and partners. How did you manage to gain visitors, raise engagement? Which techniques worked and which turned to be a complete flop?  
Sherrie: I start with what they need. When I was at Sweet Tooth, working with our community was really special because whether I was working directly with a merchant or with one of our solution partners, we weren't successful unless they were successful. If I could help them, or their client, move forwards, then we both benefited. With our solution partners, this created a triple layer of success.
Brand reputation is huge for obtaining visitors and raising engagement. Are you a brand that your customers and partners can get excited about? Share your daily office antics. Be transparent. Don't get lost in vanity metrics. Instead, identify your business objectives and then create target behaviors that meet those goals.
For example, lets say one of your business goals is to increase referral traffic. A target behavior would then be for your community to share your site with their networks. Here's where you get to have fun and be creative. How do you encourage your community to share your site? Look at what's in it for them. Are you giving them a chance to contribute their own content? They'll want to share that. Are you giving them the opportunity to play expert? They'll want to show that off, too.
Community is not one size fits all, so it's hard to make a blanket statement about which techniques worked and which ones flopped. If you're not listening to your community and their needs, though, your techniques will likely flop. If you are listening to them, you can refine your techniques along the way. Failure is all part of the journey to success. Don't get stuck in analysis paralysis.
Be transparent and don't get stuck in analysis paralysis.
MageWorx: How to consistently produce relevant, helpful and unique content? What is your best advice for shaping a winning content promotion strategy?
Sherrie: Chances are your community has an overarching theme. If you identify a niche need or interest they can relate to, content strategy becomes pretty simple. Let's say you're running a pet store. Does your store have a focus on healthy, natural pet products? Your community most likely values providing their pet with the best possible lifestyle. (Otherwise they'd be shopping at their local supermarket that throws in pet food as an afterthought rather than researching premier brands.)
Focus your content keeping that content in mind. It doesn't need to be about you, in fact you should keep personal content to around 20%. Instead create your brand as a thought leader in that niche space your community has a passion for.
Actions speak louder than words. Don't make promises you can't keep.
MageWorx: How can be enhanced audience engagement?
Sherrie: Questions, photos and videos always help increase engagement along with a sense of ownership. Pretend you're sitting down with a friend. If all you do is tell them about yourself and how awesome you are, do they respond or get lost in their own thoughts? What happens if you ask them a question about them? What happens if you show them a photo or video that they can relate to or learn from? It's okay to ask your community to share things, but give them a reason to.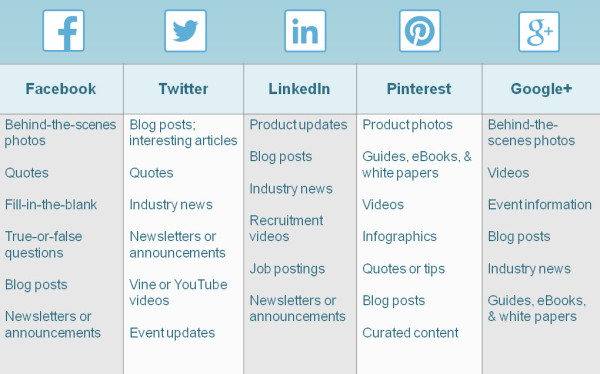 Image credit: http://www.business2community.com
MageWorx: How to deal with communication challenges: e.g. arguments in your community, community trolls? How to encourage the most active community members?
Sherrie: Step back and count to 10. Seriously. Then remember you're missing tone of voice and facial expressions. Don't be defensive. Instead, try to look at it from their perspective. Their frustrations are probably valid, but you may be hearing the symptom rather than the actual cause, so listen closely. Negative feedback is more valuable than positive feedback as it give you an opportunity to improve.
If they're truly just trolling. Have a policy in place for that. Try to take the conversation offline, but don't take it personal. Not everyone is the right fit for your community. It's okay to let go and move on.
Active community members are often brand advocates. Give them recognition for helping others. Celebrate milestones such as their anniversary in your community or 1,000 posts. Let them help you. Give them a sense of ownership. Does it make sense to make them a moderator?
Negative feedback is more valuable than positive feedback as it give you an opportunity to improve.
MageWorx: What's your top tip for growing a community? Do you have any secret enticements?
Sherrie:
Have fun. Even if you never meet your community in person, you can form some pretty great friendships.
Be transparent. Every company has it's private information, but when you can be transparent with your community, do so.
Actions speak louder than words. Don't make promises you can't keep. Your community knows when you don't follow through.
Never stop innovating. Keep looking at your strategy and comparing it to your business objectives and community feedback. There is always room for growth and improvement.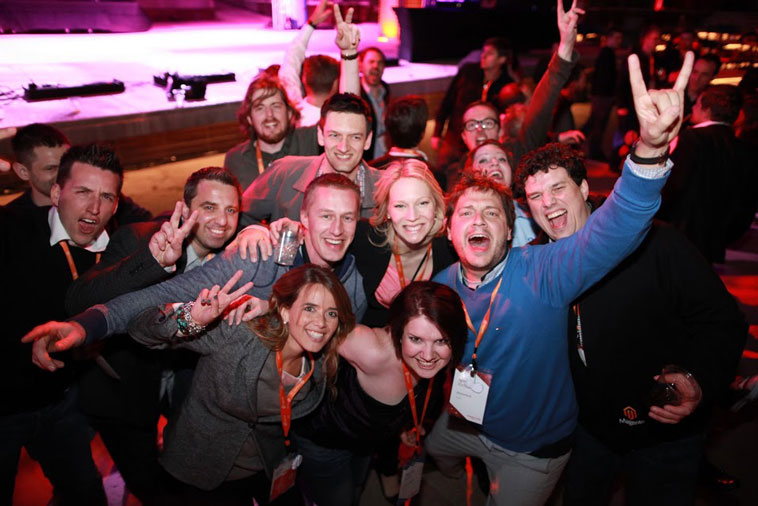 Sherrie, thank you very much  for this interview and your answers.
P.S. Got questions regarding community management or Magento community? Feel free to ask them in the comments.