We are super excited to announce a BIG UPDATE of Order Management Magento extension.
This is the first update of our Magento extensions series aimed at further improving the default Magento order functionality.
We, at MageWorx, have completely re-developed the 'Order – Edit' functionality, made it more user-friendly and flexible. Now, users can easily modify each section of any order separately (not affecting the other sections).
WHAT'S NEW?
Easily change the order creation date and status.

Change payment/ shipping methods and edit the shipping cost for the selected method.


Edit products in orders (the most requested feature is now live).
With the updated version of the extension you can add new products, remove the added ones, and change the product quantity.

Also, feel free to add new products for the invoiced order — a new invoice for the difference will get created.
The same rule will hold if you remove products or decrease the quantity of the order items — the credit memo for the difference is generated automatically.
For Authorize.net and Paypal methods (which are configured to Authorize only) you can manually increase or decrease the Order Total by changing items in the order. Thus, a customer will be charged the right amount.
Also, you can capture a new Total when invoicing the order.
Take advantage of the improved order comments functionality.
Every change you make to your orders gets logged and then displayed in the comments section.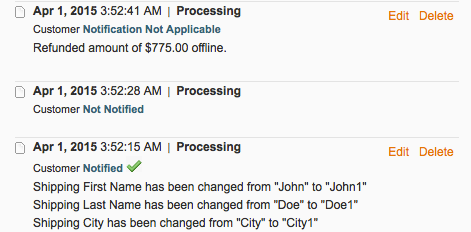 You can also change the order status while commenting and attach files to each of your comments.
Comments can be edited or deleted.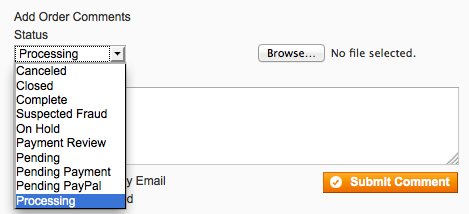 Fancy the extension's new features?