With a new shopping season fast approaching, it's time to get your store ready for a crowd of autumn shoppers.
We, at MageWorx, have been working hard to help you reap the most benefit from the upcoming season. Besides implementing dozens of software improvements, we have developed a completely new product among our Magento extensions.
Ladies and gentlemen, please, welcome:
The extension is the most advanced shipping automation solution on the Magento market.
The software is equipped with a complete set of tools to seamlessly integrate Amazon fulfillment into your Magento store.
This is what the extension is capable of:
Linking any product to multiple Amazon marketplaces
Monitoring product stock levels
Costuming fulfillment order data in various ways
Effective management of fulfillment orders
Executing full or partial order shipment
On top of that, the extension is fitted with such UNIQUE features as:
Compatibility with M2E PRO
The ability to create advanced order fulfillment rules
The ability to select any available Shipping Method (including those by 3d party tools)
The ability to import/export the unique shipping rates with the distinct shipping speed
and a lot more.
Want to explore the functionality of our new extension? Hit the button below:

Important Announcements about Magento 2.0 Development
The official long-awaited release of Magento 2.0 is around the corner. We bet you are looking forward to this day, and so are we.
In this regard, we would like to make 2 important announcements:
1. All MageWorx Extensions Will Be Fully Adapted for Magento 2.0


MageWorx team has already started developing the complete analogs of all our current Magento solutions.   

We will do our best to preserve every single feature (and even add some new functionality) — so you won't even notice a change.
2. MageWorx Will Continue Supporting All Its Magento 1 Extensions 


Those who have purchased our extensions for Magento 1, will continue to enjoy FREE updates, FREE bug bug fixes and performance improvements as long as Magento 1 is alive.
and… *drumroll* here comes our first Magento 2.0 extension:
One of our best-sellers was chosen to be the 1st extension we have decided to adjust for Magento 2.
SEO Suite for Magento 2.0 will be available together with the official release of the platform.
Meanwhile, you may check the part of its functionality in our Magento 2.0 Demo Store (demo/ demo123).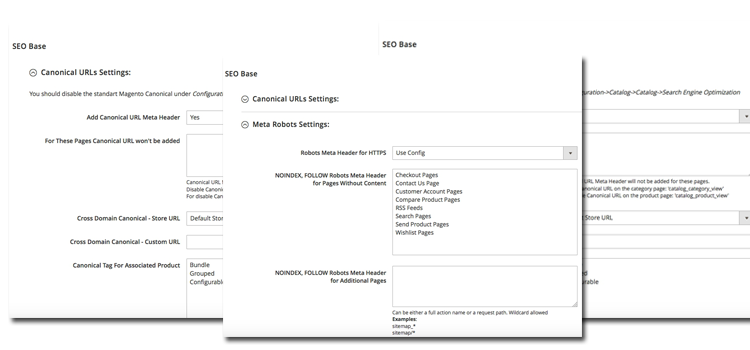 (demo/ demo123)
P.S. SEO Suite Ultimate Magento extension will be on sale till August, 31 — you can purchase it with 20% OFF! 



Cheers! And enjoy the last two weeks of summer. 🙂