In today's competitive environment SEO is more important than ever. It's no secret, when SEO is done right, it has a massive impact on business success. Sites that appear in top Google results get found by thousands of people daily, looking exactly for what you offer.
To help you optimize Magento for search and get targeted traffic, we have developed 3 New Magento SEO Extensions:
Why you will love these solutions.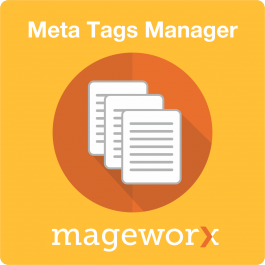 The benefits of using the right meta data for your store code are so many, that they outstep SEO and impact social media and brand engagement.
Magento Tags Manager helps quickly and easily create and manage the KEY SEO elements: HTML title tags and meta description meta tags. Having the right keywords and a targeted copy here is a MUST.
The tool lets you create Product/Category Page Meta Data Templates for meta title, description and keywords.
What's more, you can make AheadWorks Blog Meta Data Templates for post titles, meta descriptions and meta keywords.
To quickly arrange Magento Meta Tags and check all the available settings jump here>>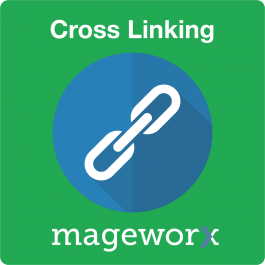 One of the important parts of SEO is cross-linking (especially if you cross-sell products on your Magento store). Cross Linking Extension provides the golden SEO opportunities:
Get clear website navigation;
With the Cross Linking Extension you get:

1. Well-organized internal/external Magento cross links.
2. Auto-linked keywords by Category ID/ Product SKU.
3. Cross links placed on product, category, CMS or AheadWorks Blog post pages.
4. Advanced keyword replacement and more.
For cross selling products on Magento store try Cross Linking extension>>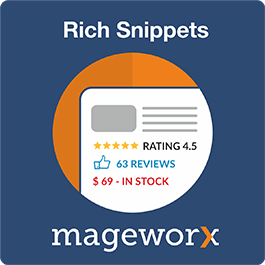 The power of Rich Snippets for eCommerce SEO is huge. They add extra value to your site's search results, which outcomes in enriched search engine positions, more qualified traffic, improved CTR.
Magento Rich Snippets extension makes your products and offers stand out in search results and in social media.
The extension lets you:
Display product page data markup (prices, reviews, ratings, stock availability);
Markup category pages and more;
Markup your business info (organization snippets). Add a store name, description, phone, fax, location & social links;
Display breadcrumbs that help users better understand & navigate your site' s hierarchy;
Add Open Graph tags to create a more appealing presentation of your site on Facebook;
Enrich the standard tweets with Twitter Cards (additional title, extra 200 words description, image & Twitter name under the card's title).
Explore the power of Rich Snippets for Magento SEO >>